About Us
Introduction
InkThread.com is a website portal where our customers can design and order their own custom shirts for themselves, their company, group, team or organization. You can select from a wide range of products, designs and clip-art to create any custom apparel product possible at the lowest price possible! At InkThread.com, we print all our orders in house at Factory Direct Prices! If you find a better price online, not only will we match it, but we'll beat it by an additional 5%! All our orders are shipped absolutely free with a 100% money back guarantee!
Design Studio
Our Design Studio is a fun and easy place to get creative. With no experience required, you can create awesome looking shirts for any occasion. We have a vast amount of clipart to create your own Spirit Wear T-Shirts to Custom Business Polo Shirts.. Our large font selection will definitely help you shout any message you like on large selection of apparel products. InkThread.com also offers a variety of Design Templates which you can work with if you don't have the time to create your own. Whatever your message or idea, we have the resources for you to create them. All our Designs, Clipart, and Fonts are all FREE to use.
Do you have a design, photo, or scanned image? No worries, our Design Studio allows you to upload your own images to any apparel product. So get creative and start designing your own masterpiece today! Visit our How To Videos page to view a video on how it works.
Graphic Design Team
At Inkthread.com, we actually care about how your designs look on you or your group. Our dedicated, award-winning Graphic Design team is available to walk you through any design-related issues. We want to make sure you and your team, group, or organization look your best at all times.
Call us or email our artists at anytime and they will assist you absolutely free of charge!
Real Customer Service
At InkThread.com, we have Real Customer Service representatives that take pride in helping you get
your order right. We have real designers that look over your artwork before printing any job to ensure an optimal quality print. This is why we encourage our customers to email or call us and ask any questions about your order.
We have a staff of experts who know screen printing and embroidery from top to bottom. We'll answer any questions or concerns you may have and address every detail to ensure a high quality final product.
Quality Products
When you talk about T-Shirt selection, there is no limit to what we carry. We have a T-Shirt for everyone in your family or group, ranging from infants and toddlers all the way up to a 6XL. Our large collection of brands, styles, colors, and sizes assure that anything is possible. Regardless of the product you choose, you can be confident that you will receive the highest of quality purchasing through us. Don't see a product you want? Contact us and we'll find it for you!
100% Money Back Guaranteed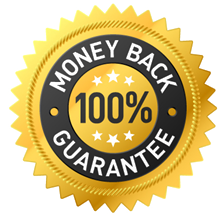 Customized products don't usually come with a money back guarantee, but at InkThread.com they do. We provide high-quality products, bottom line. These products look just like what you created on our website and we deliver them in a timely matter. But if the custom products you receive are different from what you created at InkThread.com, if the goods are otherwise flawed, then you can return your order for a full refund the same day you receive it, no questions asked!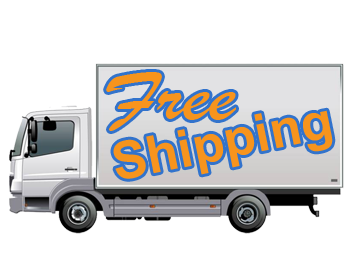 Free Shipping
We are always excited to deliver your shirts to you. Our standard ground shipping is guaranteed to arrive within 2 weeks or less of your order date. Need it FAST? Ask about our rush shipping service, which guarantees your order in 1 week or less. If you need it even faster, ask about Super Rush and we can arrange a faster shipping method.
For more information about ordering your custom t-shirts and apparel, email us at info@InkThread.com or call us at 888-777-4467.